---

The Board of Regents serves as the guiding body of Who's Who in Luxury Real Estate for more than 20 years. Real estate brokers with this distinction are the leaders in the industry as well as their communities; they provide the highest level of personal commitment to their clientele. Each member of the Board of Regents exclusively represents a defined territory. Coldwell Banker Mason Morse was appointed to to represent the firm in Aspen and Snowmass, Colorado.
---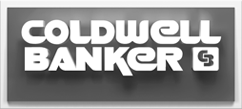 Coldwell Banker® is the oldest and most established residential real estate franchise system in North America, and it is known as one of the most innovative, forward-thinking real estate brands today. Its story of leadership, innovation and success dates back to San Francisco in 1906. Today, the Coldwell Banker network has extended internationally into 49 countries with over 3,000 offices. An industry pioneer for more than a century through up and down markets, Coldwell Banker has trailblazed new paths in real estate at every opportunity. Coldwell Banker was the first full-service real estate brand to launch a national website, stream listing videos online, create social media and iPad applications, design mobile-friendly sites and more.
---

For more than a century, the Coldwell Banker® brand has been the embodiment of home, life's ultimate indulgence. This core belief — that home is not just a physical place, but a state of being - has determined the brand's destiny as a global force in luxury real estate, capable of crossing oceans, continents and language barriers. Today, the Coldwell Banker network has cultivated home in 48 countries and territories, in the 89,000 sales agents operating in the more than 3,000 offices around the globe. From Beverly Hills to South Beach Miami, from Paris to Dubai, our Luxury Specialists are truly borderless, transcending international boundaries to enrich the lives of high-net-worth cliems all over the world through the universal power of home..